If you have been reading reading blogs or browsing through Pinterest any length of time, I am sure you have seen or heard of Amy Anderson from Mod Podge Rocks.
I have been compensated for this blog post. Although, all opinions written are my own. And, I can't wait to tell you all about my DIY Stenciled & Glittered Candle Holder.
Nearly a year ago, Amy had a dream. A dream that people would be able to create detailed designs using Mod Podge and glitter. And finally, that dream has come true! These Mod Podge Rocks peel n' stick stencils are an adhesive stencil that allows you to create detailed designs using Mod Podge and glitter or sand (or anything else "grainy").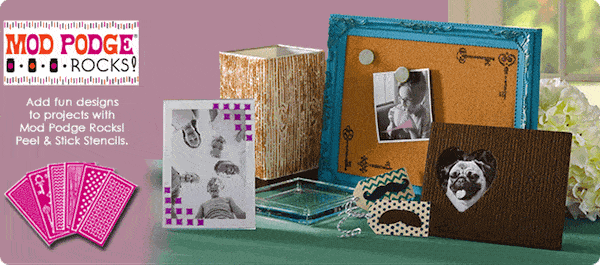 The Mod Podge Rocks stencils are finally here . . . and coming to Michaels stores in the next few weeks. Woot!!!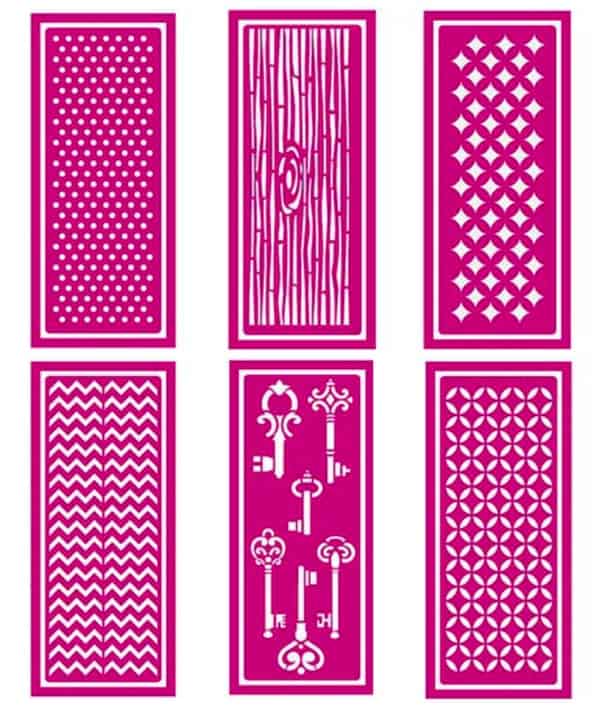 Amy chose designs that she loved and thought would work well with Mod Podge – and you can use them with paint too, so they are very versatile! Other benefits:
Make intricate designs with glitter and Mod Podge – designs you can't normally achieve by hand
No skill set required – great for beginners
Reusable, washable
Designs perfect for the holidays or other occasions
Use on multiple surfaces – wood, fabric, glass, tin
Great for home decorating, crafts or scrapbooking
I thought I would try them out for myself…
I chose the key stencil.  As you can see I like vintage keys.
Here is the back of the package from my stencils.  How cute is Amy?  All the directions are on the back of the packaging.  So easy to use.
I like all the various keys I had to choose from.
I partially peeled off the stencil and adhered it to an old, clean peanut butter jar.
After using the pouncer to fill my stencil with mod podge, I sprnkled a very fine glitter to add a little sparkle.  I peeled the stencil off and Voila!!  A new candle holder!!
Filling the bottom of the jar with moss and tying a vintage key with string was just the touch it needed.  Couldn't you see these table at a bridal shower and/or a wedding reception filled with my DIY Stenciled & Glittered candle holders?
The Mod Podge stencils, pouncers and glitter were so easy to use.  Anyone can do it!