[slideshow_deploy id='4254′]
It's Friday!!  You you what that means??  It's Field Trip Friday With Anne From White Lace Cottage!!  I am so happy and honored to have Anne here today.  Anne is one of my favorite bloggers with impeccable taste.  She has a beautiful Field Trip Friday Home Tour for you today.  Welcome Anne…
Hello I am Anne from White Lace Cottage
First I wanted to thank Meegan for inviting me to take you along today on a field trip.
Let me first tell you a little about myself.I have been blogging for almost two years.
I started blogging because I love to decorate and I wanted to share how I decorated my home on a budget.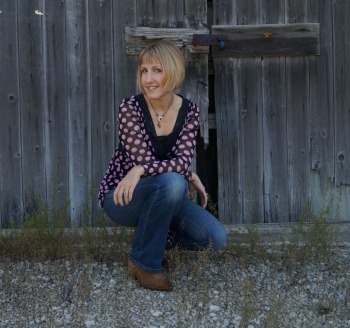 I am a stay at home Mom to my thirteen year old daughter,I have been blessed to be able to do this.
Now that she is older I have had more time to be creative.
I have been married to my wonderful husband for 24 years.
And we have a sweet cat named Tabitha.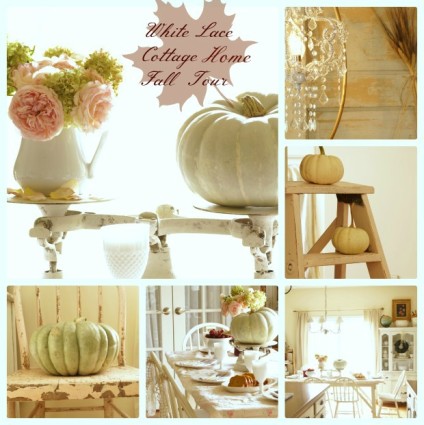 It's funny when I first started my blog my home looked nothing like it does now.
My home was not a true reflection of myself.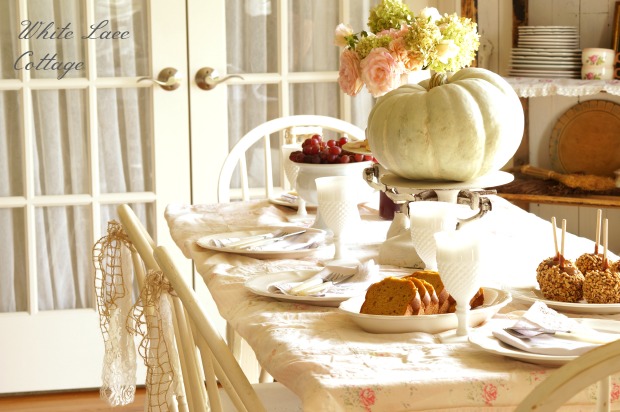 My kitchen has changed allot!
Painting my kitchen cabinets was the best decision ever!
They have held up well and make my kitchen nice and bright even in the cold winter months.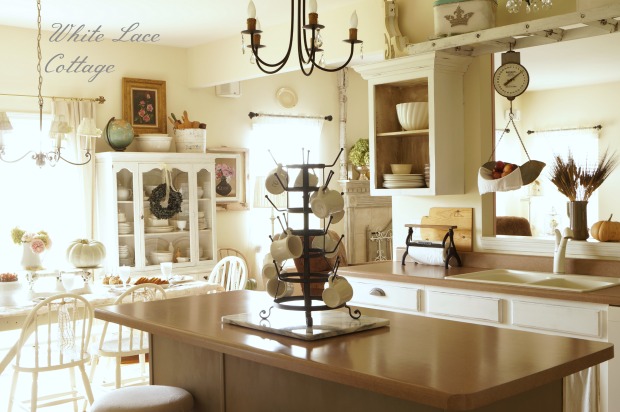 One of my favorite things to collect is white ironstone.
I love my open cabinets, it now gives me more room to display my growing collection.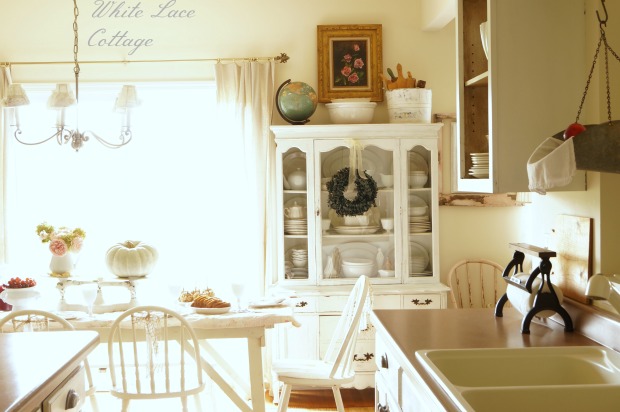 My kitchen was not the only room changed when I started my blog.
I transformed our whole house!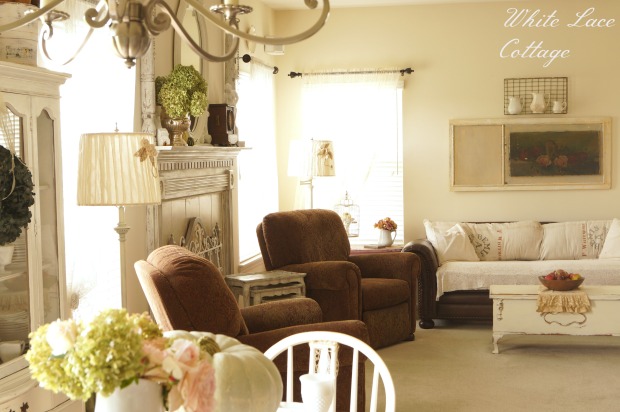 I painted all of my walls with a creamy white color.
This allows me to add any color to the mix,which is fun to do since I love to change!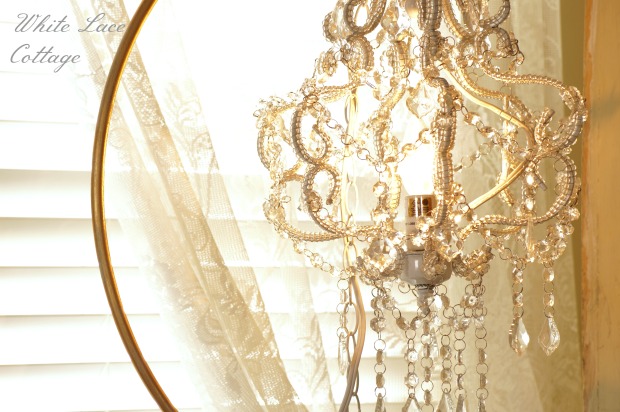 I am very thrifty shopping mostly at thrift shops,garage sales and antique malls.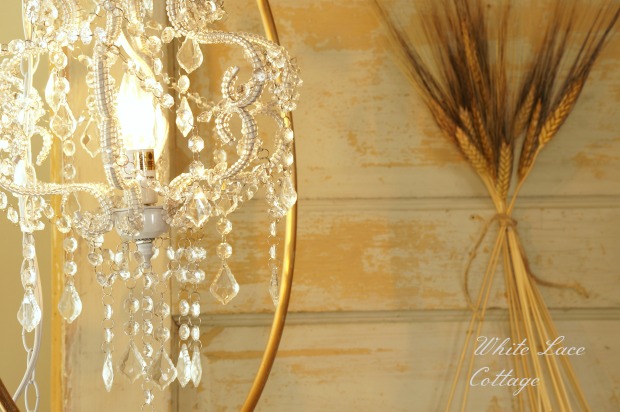 Old doors and architectural pieces are a favorite of mine.
And I adore chippy patina and usually will not pass up a piece that will work in my home.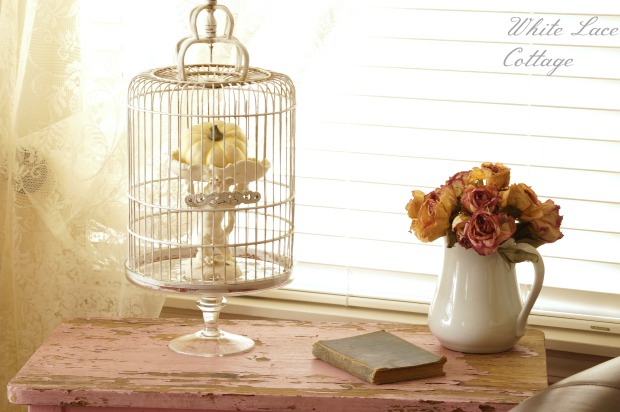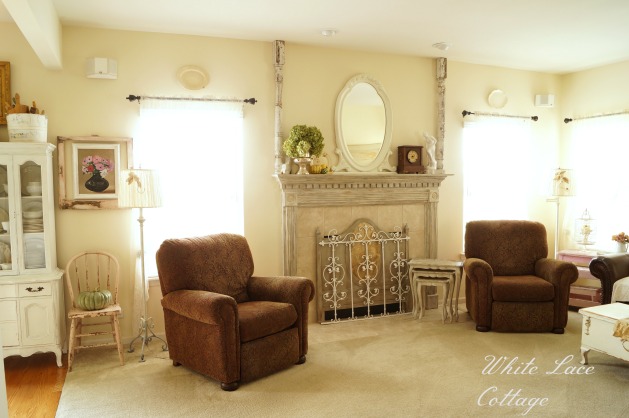 As I said I change things often in my and keep things fresh.
Honestly from one week to the next things change around here.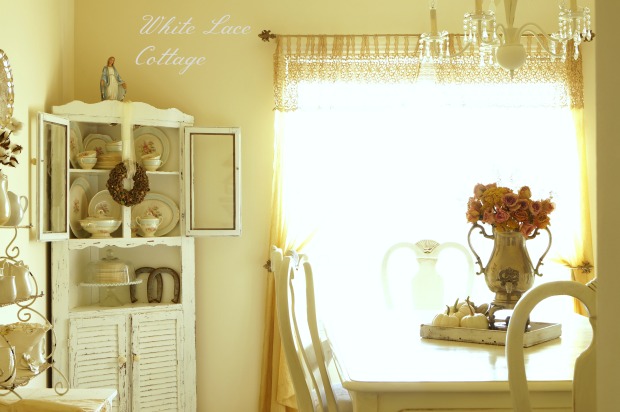 Decorating is a creative outlet for me.
My First Dining Room Transformation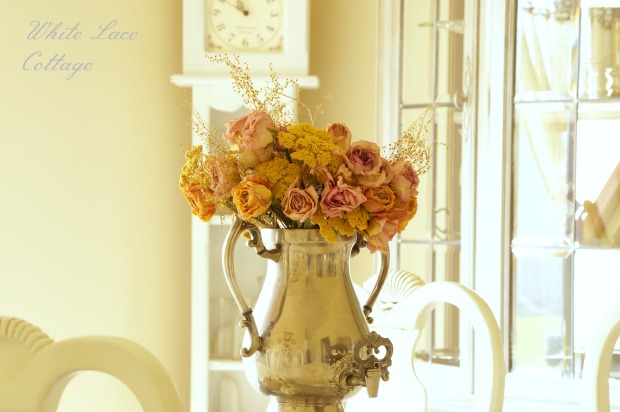 My living room has had the most dramatic changes.
I had a 1990's tapestry sofa that had to go. But I was on a budget an easy solution was a slip cover.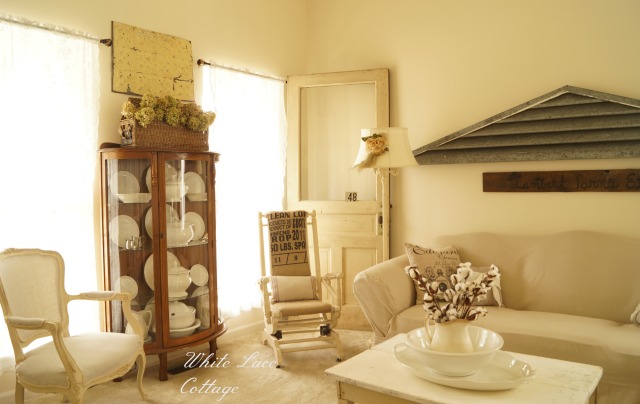 And yes paint can do wonders!
Painting a room is a cheap way to redo a room.
And by the way I don't use expensive paint. Just Glidden America's finest.
It's the cheapest paint you can buy but this light color covered my darker walls with one coat.And touches up great!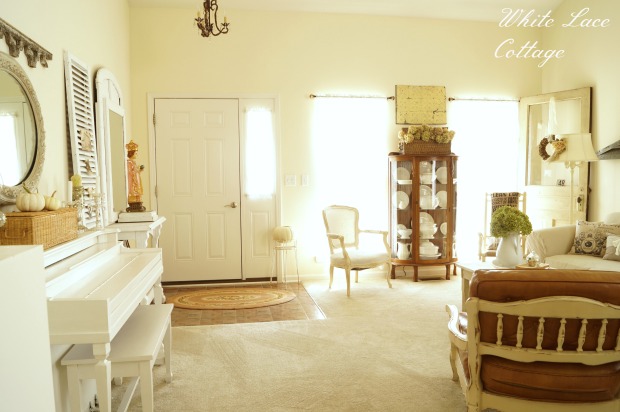 I find lots of furniture while out thrift shopping.Sometimes it just needs a coat of paint.
Like this French chair it was found at a thrift shop for 4.99.
I just painted it with Annie Sloan chalk paint.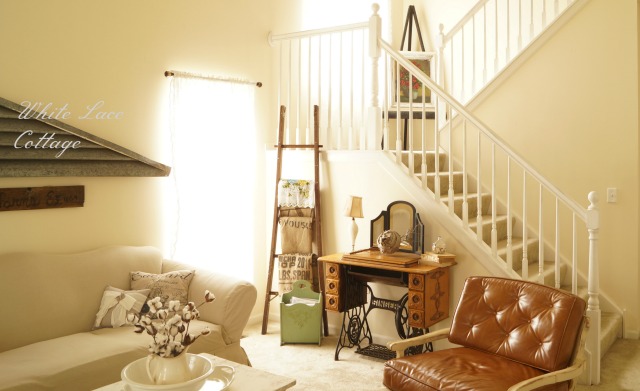 It looks like leather but it is vinyl.
A vintage metal dormer gives this room a little farmhouse charm too.
Ah yes and ladders, I love finding these and using them around my home.I have several including the one in my kitchen.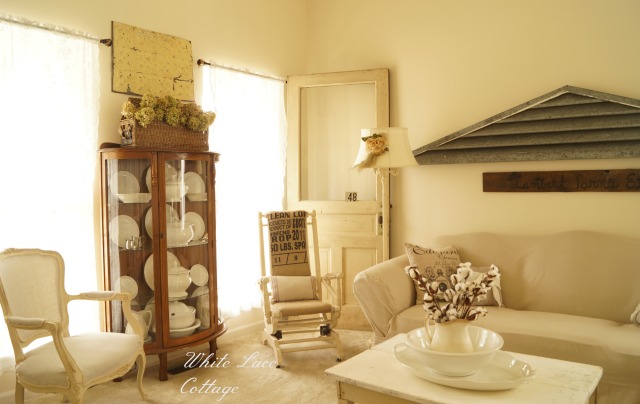 And every home needs a little sparkle.
I am very patient and wait for chandeliers to go on sale.
And sometimes I even get lucky at thrift shops.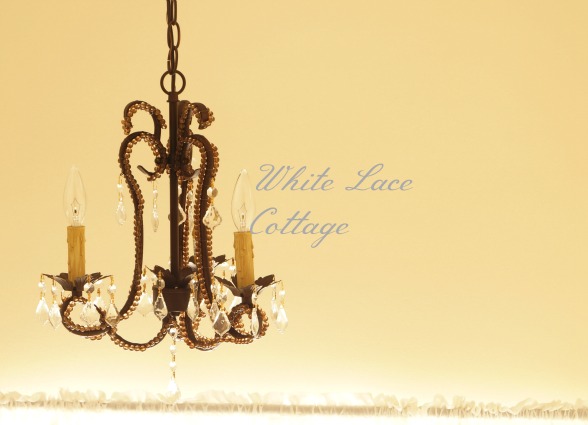 I hope you enjoyed your field trip of my home,and I hope you come on over for a visit at white lace cottage.
You can also follow me on Facebook
And on Instagram

I told you Anne was amazing, didn't I??  I KNEW you would LOVE Field Trip Friday With Anne from White Lace Cottage as much as I did!!
Join me every Friday for:
Make it a Field Trip Friday!!