It's Friday!  And you know what that means, right?
Yep, It's Field Trip Friday with Dear Emmeline.  I have been following Jessica since her beginnings as a blogger.  I have always been pulled in by her decorative style, and accessory choices.  You could say I want to be her when I grow up.  Now sit back and enjoy Field Trip Friday with Dear Emmeline.
Hello!  My name is Jessica and I'm the writer behind the DIY and lifestyle blog Dear Emmeline.
When Meegan asked if she could bring her readers on a field trip to my blog I of course said yes!
I began my blog near the end of 2011 as a creative outlet after my second child was born.  By the beginning of 2012 I started refinishing furniture and selling it online in local Facebook groups and Craigslist. Eventually, I made a few local connections and began consigning my furniture out of a local barn sale.  When the barn was taken over by Cassie of
Primitive and Proper
and Sarah aka
The Thriftress
 they graciously allowed me to continue consigning.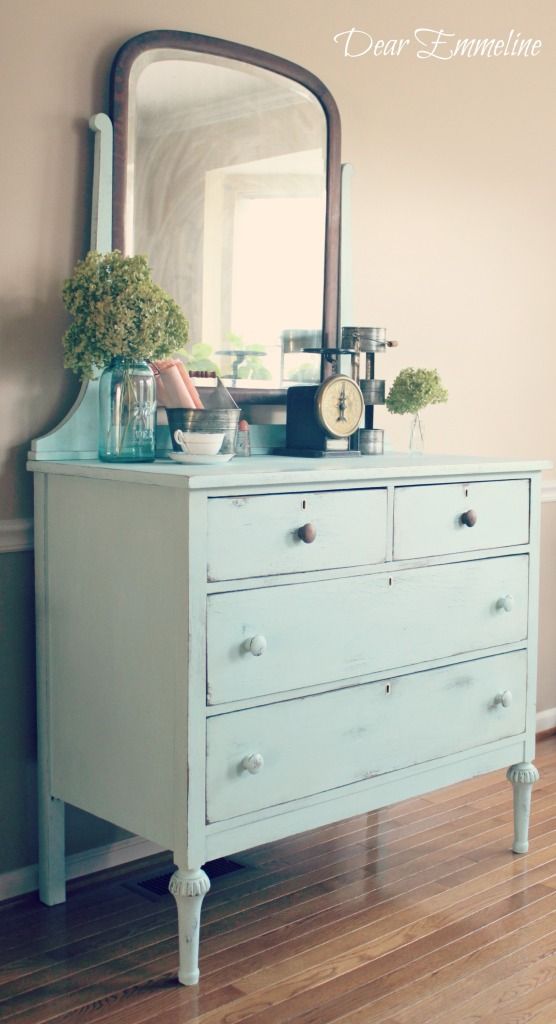 As of late there hasn't been a whole ton of small projects or furniture refinishing going on.  In February my husband and I bought a new home.  The main portion of the house was built in 1910 and was in 
need of major renovation
.
We began our renovation journey the very night we closed on the house.  We furiously worked on the house during March and into April at which time my husband had some health issues and I was nearing the end of my third pregnancy.  After the baby was born and hubby was feeling better, we resumed work on the house and were able to move in just before school started at the end of August.
So far we've revealed a half bath and our full bath.
We're also in the process of waterproofing the dirt cellar and having central air and heat installed.
Once the heating system is in and we're ready for the late fall and winter weather, I hope to add the finishing touches in the 2nd half bath and kitchen.
For now much of the house still feels like a blank slate but it's been fun putting our stamp on the space little by little.  If you would like to follow along with our renovation progress, we will continue posting room reveals, DIY projects, and decor tutorials on 
the blog
.
You can also follow Dear Emmeline here:
Thanks so much for hanging out with me today!
"Now it's your turn! Introduce yourself in the comments and if you have a blog, leave a link so I can come visit."

Stop over and visit anytime,
Jessica
Thank you from the bottom of my heart Jessica.  It has been an honor and a pleasure to have you here for Field Trip Friday with Dear Emmeline.  I know my readers have enjoyed your field trip as much as I have.
Make it a Field Trip Friday everyone!