I couldn't be happier about today's Field Trip Friday with Debbie from Debbie Doos.  She took me under her wing right from the beginning of my first blog post.  So, it is an honor for me to have her here today.
Hi there everyone, so nice to be here today at What Meegan Makes.
Meegan and I go way back, like way back to when she first started blogging. It has been a pleasure getting to know her through this journey of creativity.
My name is Debbie and my blog is Debbiedoo's.
I share, budget friendly home decor ideas, crafting and thrift finds, some even freebies that I make over.
This was my past year round up and I do hope you enjoy and come by and visit me sometime.
 I did not have a whole lot of BIG diy's this past year.
 My largest project was
probably painting the fireplace surround.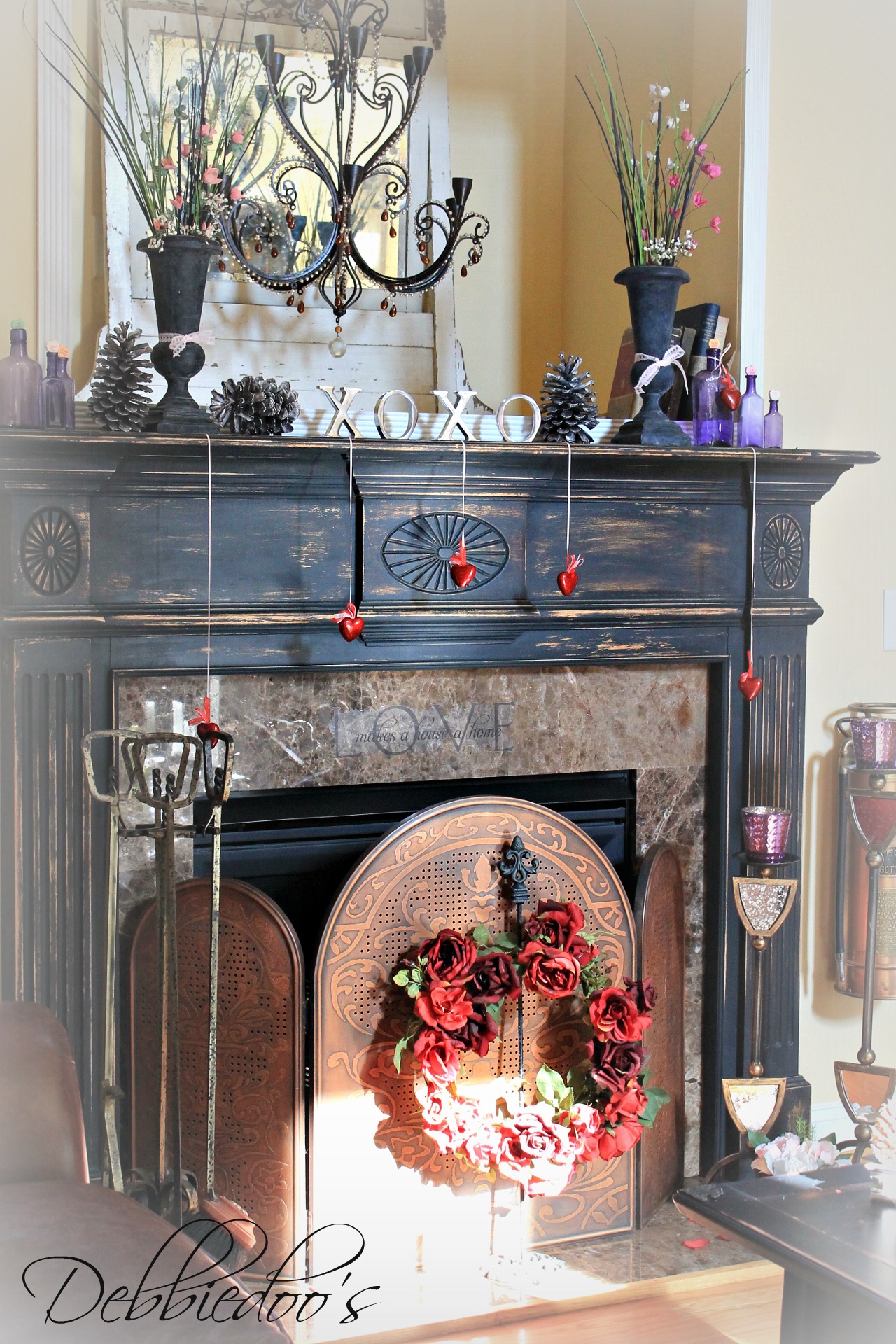 You can read all the deets about it, but is sure was a lot easier than I had aniticpated.  I even asked myself what took me so long.
I started off the New year pretty heavy into crafting.
I started to get the hang of it more and really had fun just going with it.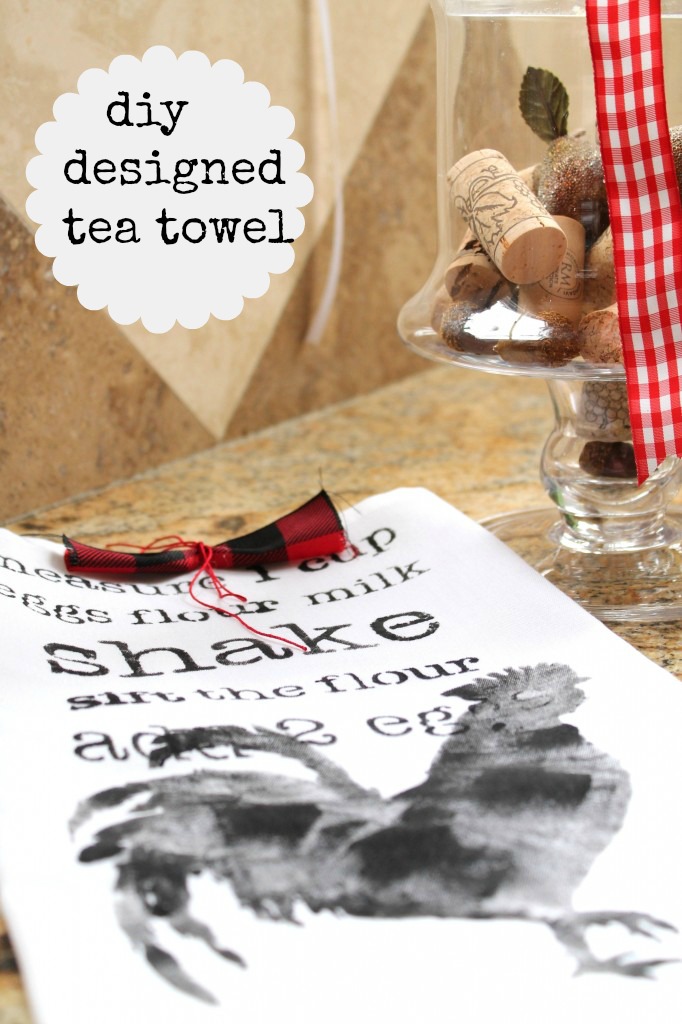 by the time March came along I am sure I had at least 30 or more crafts on the blog.
These burlap utensil holders were a fan favorite indeed.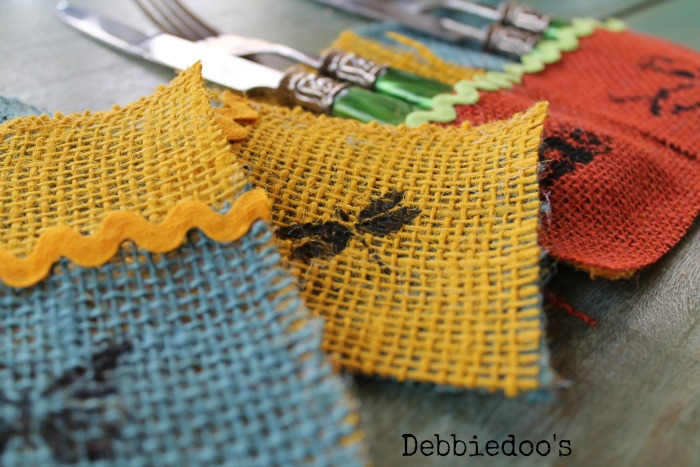 I loved them too and can't wait to get them out again before you know it.
March was a really big month for my family and I.
We got to take a trip of a lifetime to The countryside of Ireland.
Our son marched in the St. Patricks' day parade.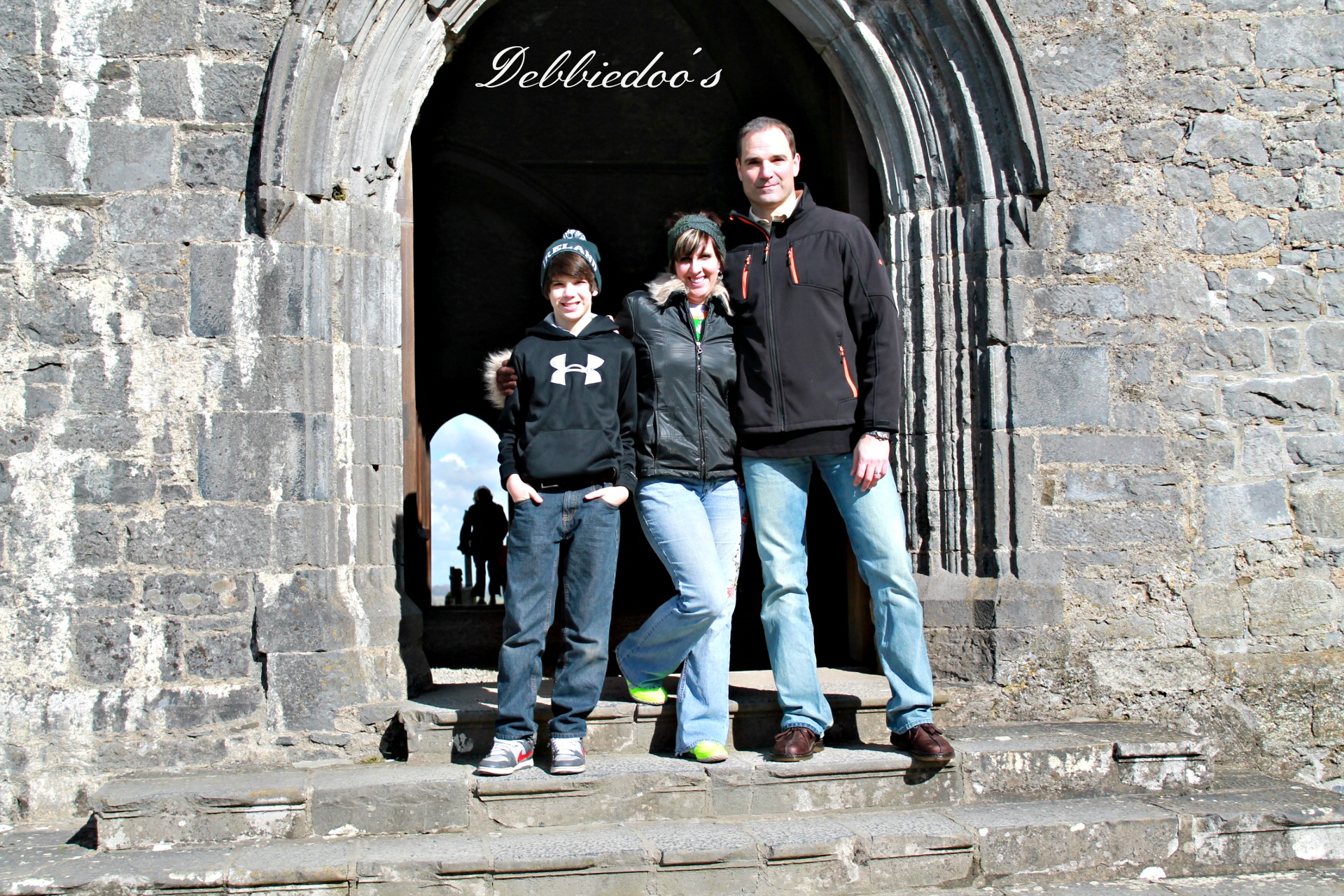 I was pretty whipped after that trip and did not do much for the rest of the month.
April came along and I started getting into my upcycling/repurposing projects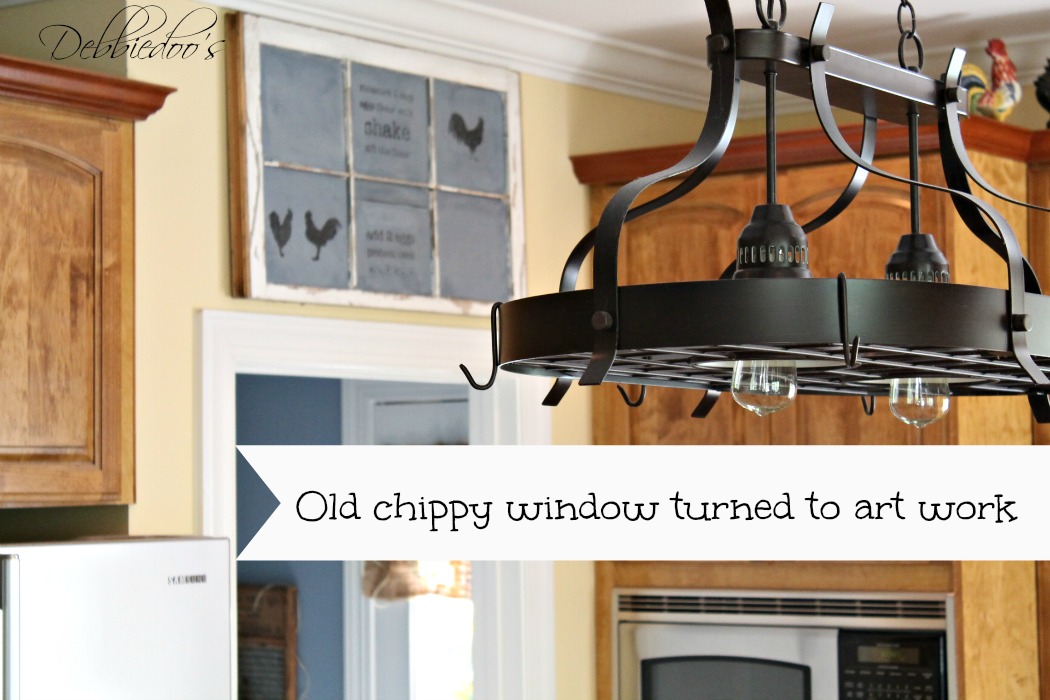 I never thought this old chippy window turned chalkboard would be so popular,
but y'all really liked it and it still hangs proudly in our kitchen today.
and since the rooster stencil was out,
I decided to make a pillow out of a drop cloth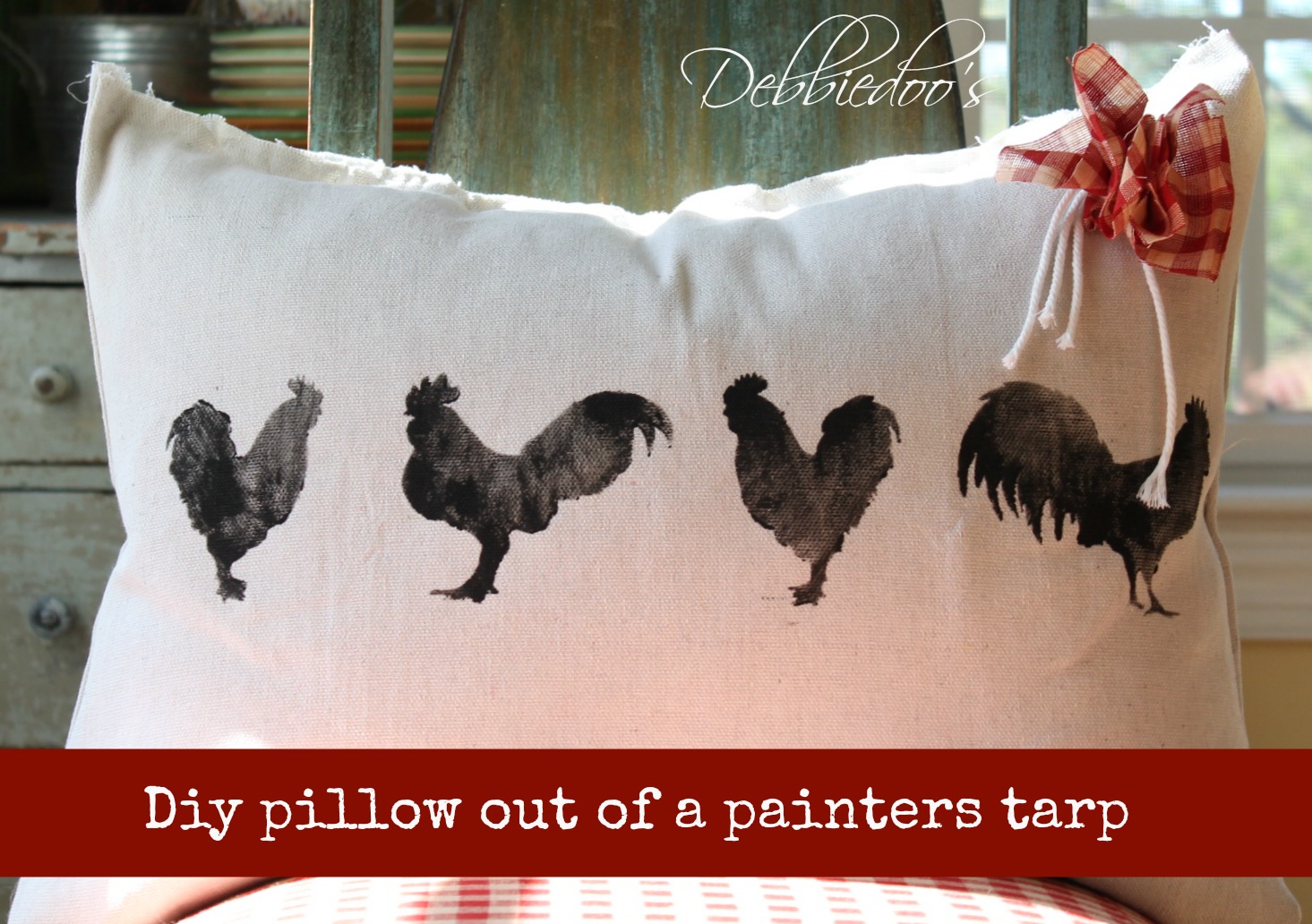 You would have thought this thing was made out of gold on pinterest.
I always question what makes something so popular, and you really never do know.  I just do things I love and if it sticks, great, if not, that is fine too, I LIKE IT! and it is our home.  You have to enjoy your own surroundings and be comfortable with your own style.  That is one thing that has been the toughest for me in blogging.
NOT changing everything on a weekly basis!
I almost forgot another big diy of ours was painting the pantry door red.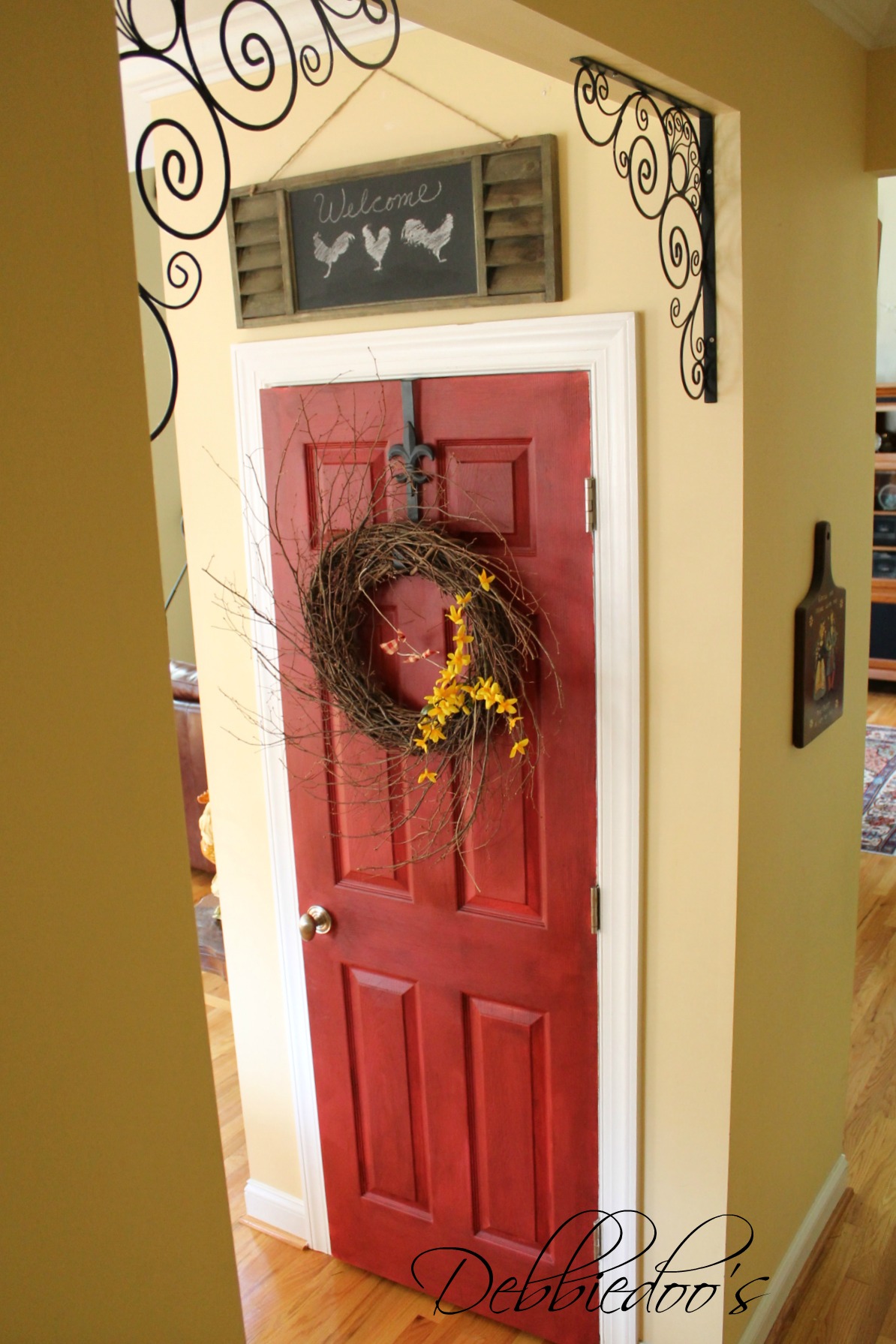 We are so happy with this project, still.
It is holding up great and just adds such interest and conversation to the kitchen.
I later found out the history of a red door and was fascinated by it.
And
then
there was a sharpie.
First time at a sharpie project.
This dollar tree plate with Sharpie set the tone for more sharpie projects to come.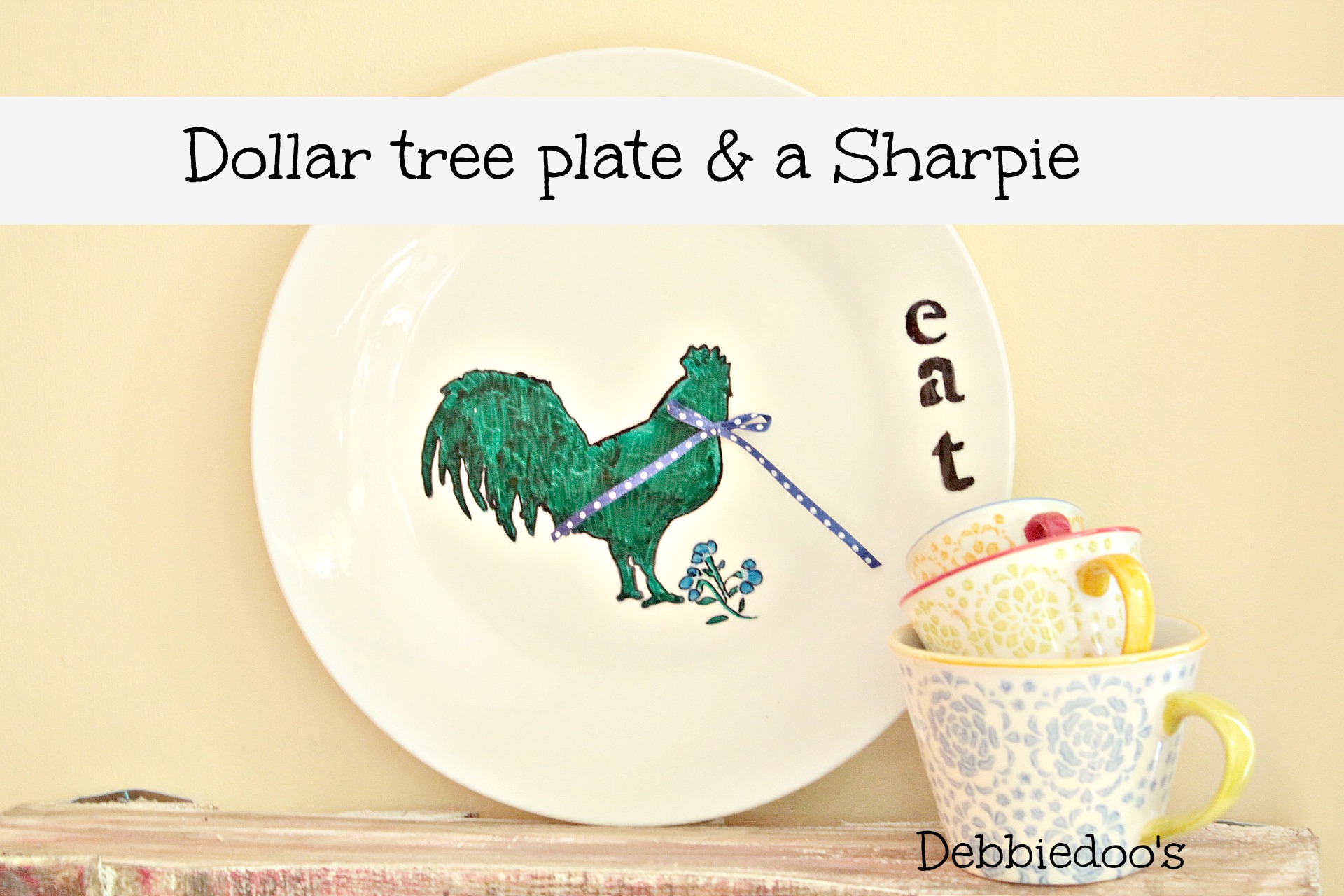 If you notice I am highlighting the archives as I go, there are a lot of crafts and home projects in them for you to check out according to the season.
JUNE was a huge month for me
Probably the biggest boost for my overall morale and self esteem since blogging.
I actually came up with a never been done before concoction of painting on glass with mod podge and rit dye.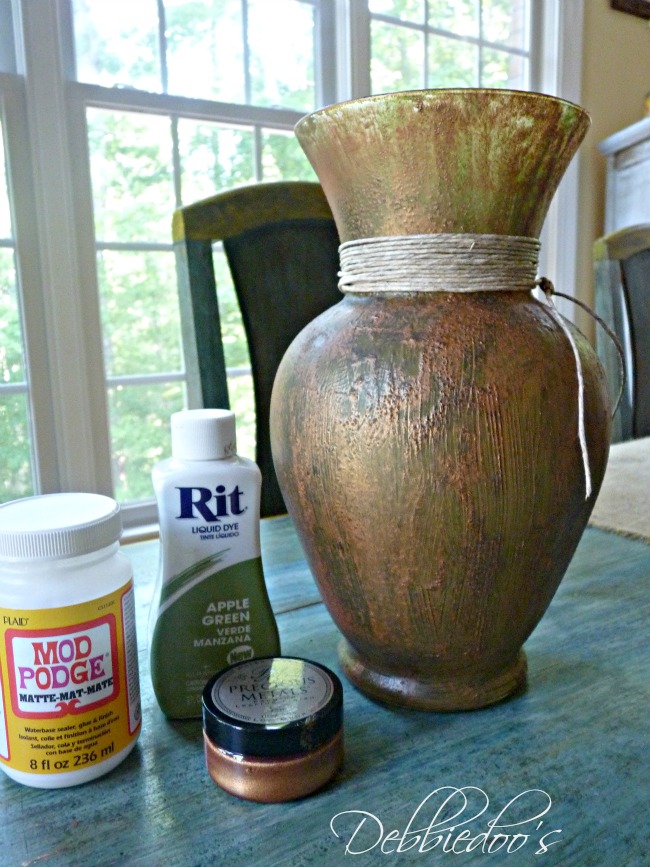 I tried it stricly as an experiment and thought I would take pics as I went along, just in case it turned out OK
Mixing Mod podge with Rit dye turned out better than OK.
I went on to do some pretty cool stuff with the Rit dye and Mod podge combination.
Glad I kept in mind you're only a rock star for a short time, then it is back to same old same old.
Not complaining, I like my same old same old, but like I said this little boost was certainly good for me at the time.
Then before you knew it, in a blink of an eye,
fall was here and that truly is my favorite.
My garbage picked Painted with rit dye, burlap and chicken wire pallet shelf is probably my favorite of all.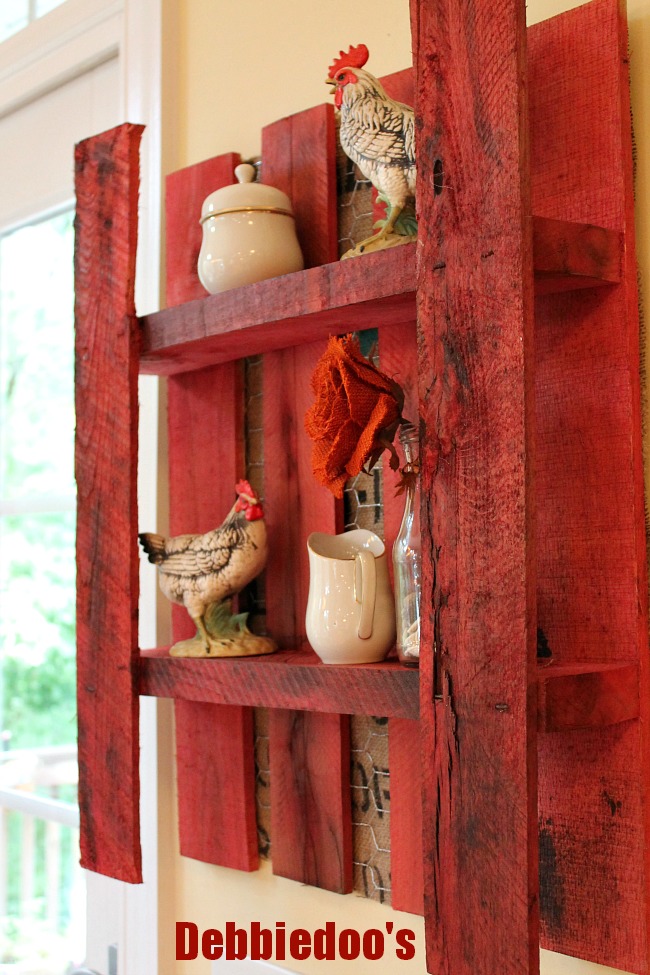 Have I mentioned it fell off the wall once?
Yes, it did, and not a thing broke off of it.  The nail actually broke, very weird, but hubby fixed it and all is good now.
The fall season is gone before we know it, and people quickly move onto Christmas. In fact, people I noticed started pinning Christmas decor in October.
cray cray indeed.
But that is how this biz rolls, very quickly, competitively and  rush it along.  Hey, I don't make the rules, if I did, we would still be in Fall mode.
Christmas was easy and very stress free for me this year.
I decorated lightly
even bought myself a small Charlie Brown Christmas tree from Target.
All the Christmas decor, but the tree is down now!
In fact, this sucker is staying up for a while and I plan on decorating a few more seasons with it.
Next,
Here is a sneak peek at Mr. Charlie Brown tree and our Family room for Valentine's day.
So, that is my year in review.  Like I said, a lot of crafts,
oh and even more cooking and baking for me this year.
I appreciate every single one of my friends and readers that come by to visit me.
Wishing you all the very best in 
2014!
XOXO
Thanks for the bottom of my heart Debbie!  You Rock!!
I hope you all enjoyed Field Trip Friday with Debbie from Debbie Doos as much as I did.
Make it a Field Trip Friday…
Are you following me by email yet?  I would not want you to miss out on my posts.
I share little bits and pieces of my blog and life on:
Pinterest Facebook Hometalk Google + Stumble Upon Bloglovin' twitter Instagram