This post brought to you by Carton Smart. All opinions are 100% mine.
Today I have a special treat and idea for you.
Did you realize how many amazing food products for your holiday meals you can get in a carton?  Whether you are making pumpkin pie, green been casserole, or simply want an easy way to dress up the must-have cranberry loaf on the table.
I tried by making the small, smart choice using foods packed in Tetra Pak cartons.  They are pantry staples for those that enjoy living smart:
• Tetra Pak® cartons are made of 70% paper, a renewable resource, from selectively harvested, re-grown trees that are FSC-certified (Forest Stewardship Council)
• Cartons use 1/3 of the packaging compared to cans…or even an egg!
• Cartons are space saving, easy to store and open. Keep your pantry neat and toss your can openers. , stackable and space saving.
• The unique packaging process preserves the flavor and nutrients of food without the use of preservatives.Product quality is exactly the way it was intended to be.
• Recycleable and in fact result in 60% less landfill waste than cans
• Cartons are re-closable so you can use what you need and save the rest for later.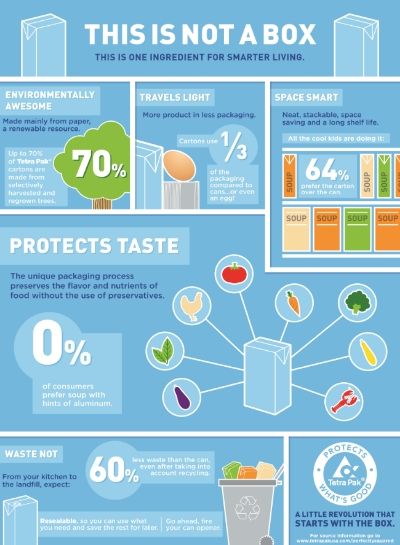 With the Holiday Season upon us, one of my favorite go to dishes is a "Thanksgiving sandwich".  Swapping one of the ingredients with an item from Pacific Foods , I won't have the tinny taste, less waste, and no preservatives.
To begin my "Thanksgiving " sandwich I needed to make dressing or stuffing.  I used the Pacific Organic Unsalted Chicken Stock
Instead of the sodium filled powder cube.  You can see that the dressing looks delicious and fresh, without compromising the flavor.
To put my sandwich together, I used an organic multi grain bread, fresh deli turkey slices, dressing made with Pacific Organic Unsalted Chicken Stock, and the Pacific Organic Jellied Cranberry Sauce.  Each layer is a flavorful bite of Thanksgiving.
How can you be #CartonSmart this holiday season?  From small, smart recipes that use ingredients in cartons or "smart" recipes that produce great tasting food with little waste!
For more ideas and information Become Carton Smart  Follow #CartonSmart on Pinterest
Make it a #CartonSmart day!!